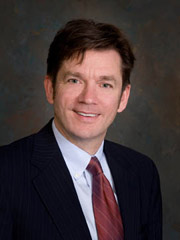 Areas of Practice: Labor Law, Employment Law, Criminal/Municipal Ordinance Defense
E-mail Address: cjohnson@unionyeslaw.com
Craig has been practicing criminal defense in southeastern Wisconsin for 20 years.  He has tried and won dozens of cases before juries in offenses ranging from misdemeanor disorderly conduct to homicide.  He also practices in the area of labor and employment law.
For his work in criminal defense he received the Outstanding Achievement Award from the State Public Defender Board of Directors in 1997, has been recognized in the "Rising Star" category of Milwaukee Magazine's Best Lawyers issue and was named by the Wisconsin Law Journal as a "Leader in the Law."
Craig is a member of the State Bar of Wisconsin, the Wisconsin Association of Criminal Defense Attorneys, the Criminal Law Section of the State Bar, and is on the Board of Directors of the Milwaukee Lawyers Chapter of the American Constitution Society for Law and Policy.
In addition to his legal practice, Craig has frequently lectured at Continuing Legal Education seminars for criminal defense attorneys on topics including Truth in Sentencing Law, Ethics for Criminal Defense Attorneys, Constitutional Criminal Procedure and Effective Fourth Amendment Advocacy.
Craig received his law degree with honors from the University of Wisconsin in 1993 and BA from Pacific University in 1984.  During law school Craig was Associate Editor of the Wisconsin Law Review and published an article on constitutional criminal procedure and police interrogation.